2010 to Current TRS, LG1, SL, Chub or non-category front hubs
The vast majority of these hubs will use a 6805 cartridge bearing. However, there were several production runs of hubs which utilize a 6804 cartridge bearing. The best way to identify which you need is to measure the OD (Outside Diameter) of the bearing or bearing bore in the hub shell.
A hub using 6805 bearings will measure 37mm OD: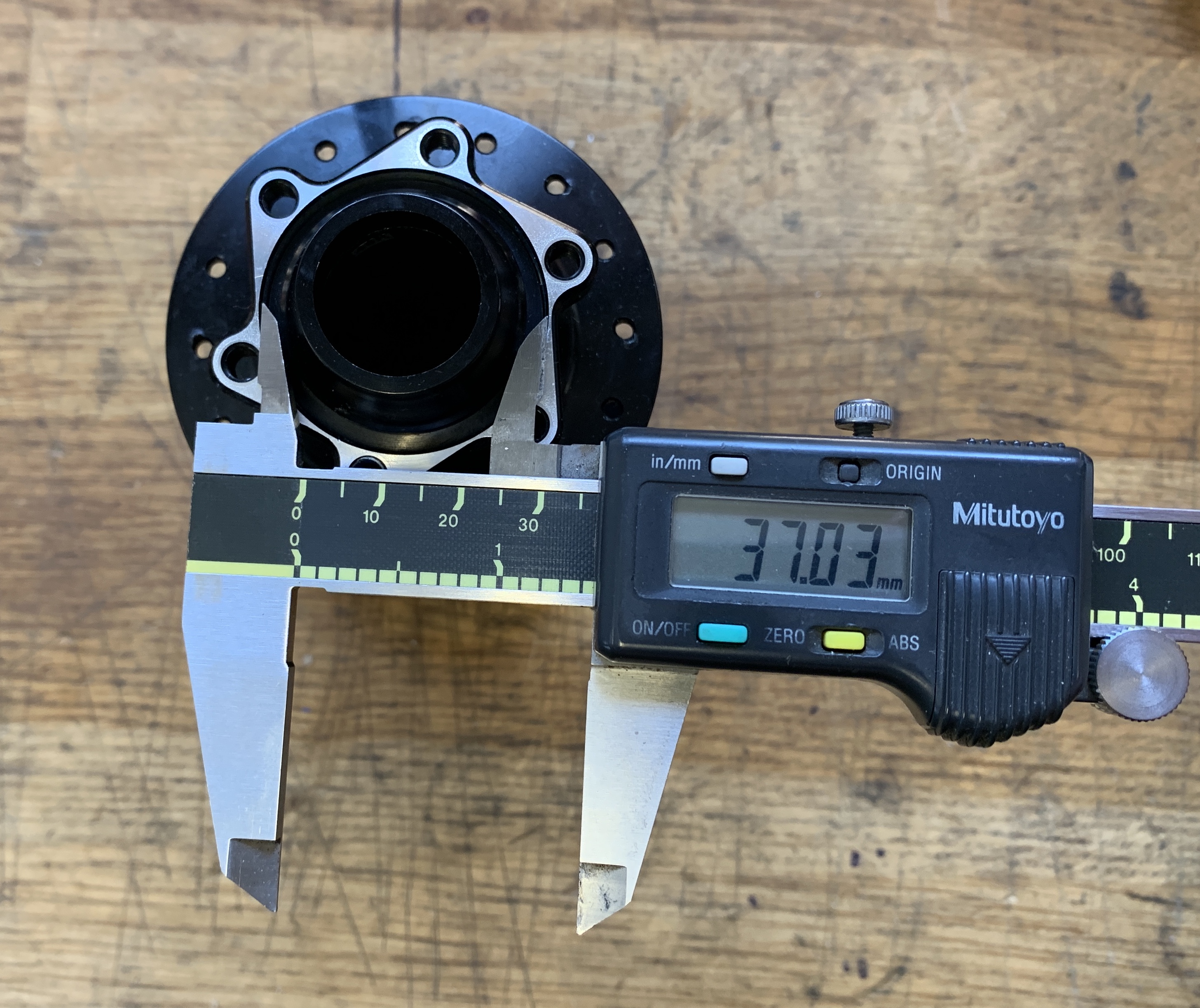 A hub using 6804 bearings will measure 32mm OD: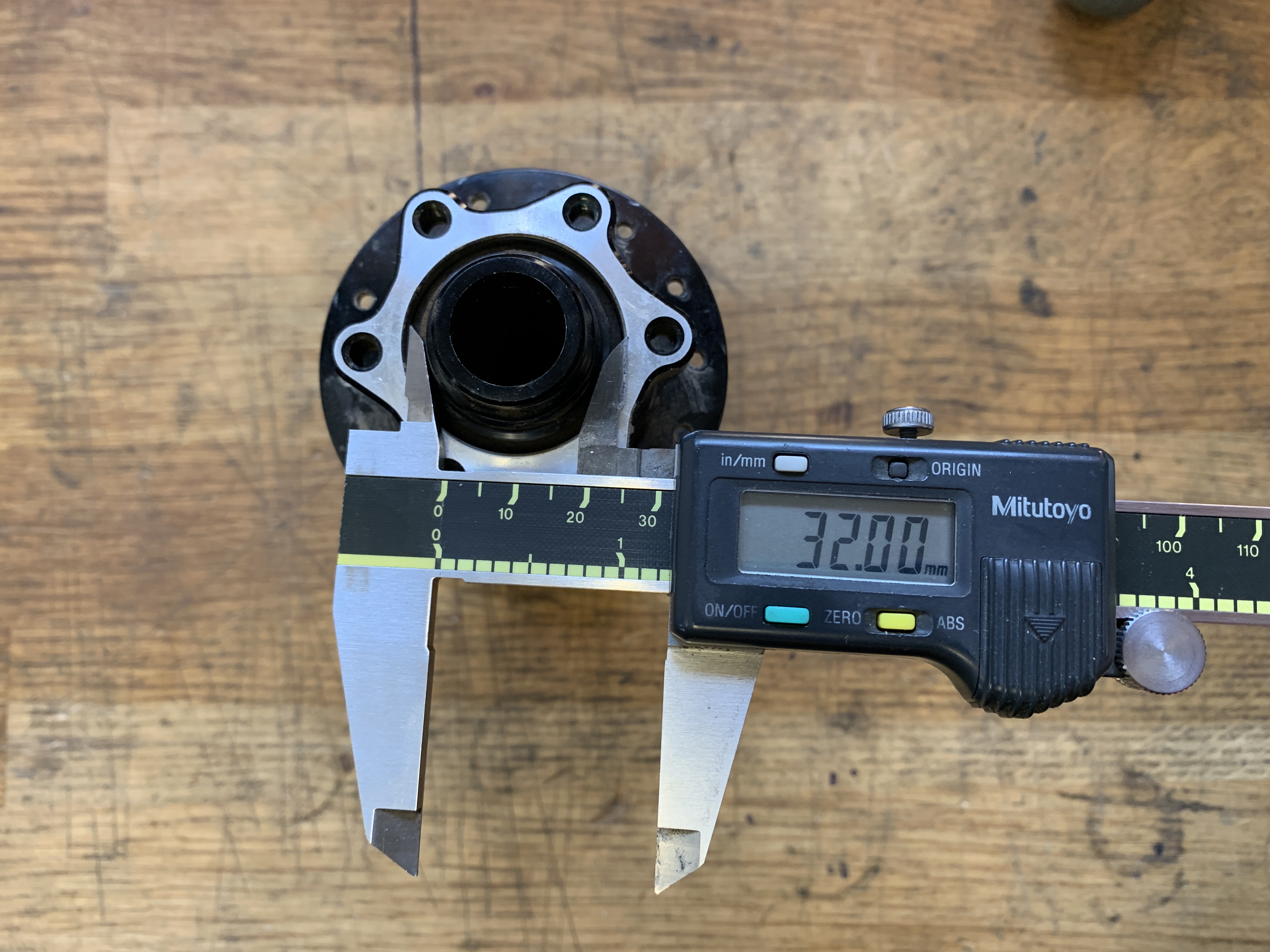 2019 - Current XCX MTB
All XCX MtN front hubs use 6803 bearings.
2021 - Current XCX Gravel hubs
All XCX Gravel front hubs use 6902 bearings.