e*thirteen tires size markings refer to the measurement from the outer most knob edge on the left side of the tire to the outermost knob edge on the right side of the the tire. Some tires, like our Grappler will have slightly staggered side knobs; in these cases we take the measurement from the wider set of knobs.
This is a Grappler 2.5" tire: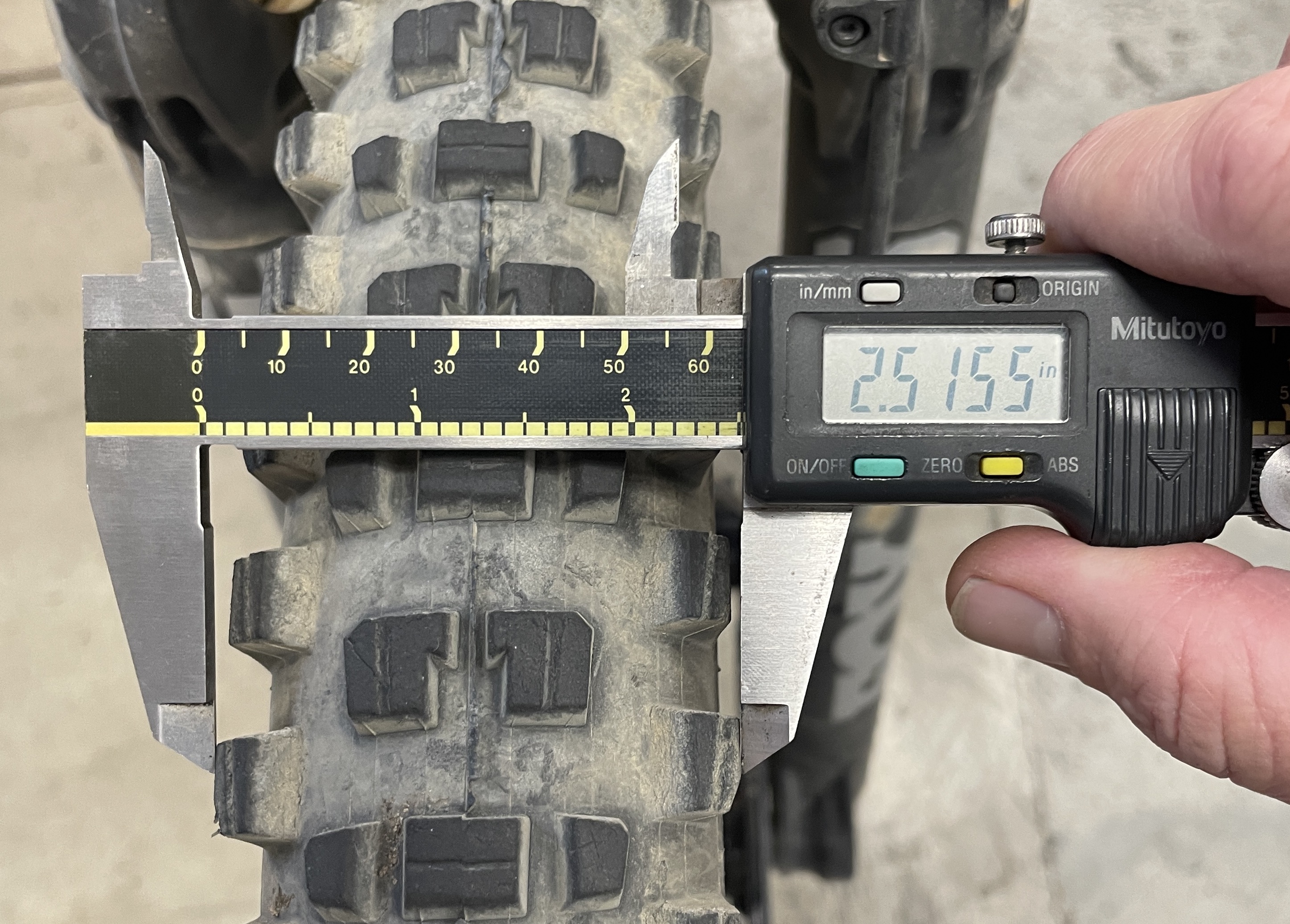 Tire construction is a manual process and there can be some slight width variations from tire to tire. Additionally, it is normal for a tire to stretch a small amount over the course of the first few weeks after install.
Tire width measurements can also be impacted by the inner width of the rim they are installed on. Our standard casing MTB tires are measured using a 30mm inside width rim. Our Plus size tires are measured using a 35mm Inside width rim.