Infrequently Asked Questions
XCX, TRS, and LG1? Base, Plus and Race? What does all that mean?
We know extensive product offerings can be confusing. Here at e*thirteen, we make cycling products for everyone from serious gravel racers to casual weekend warriors to adrenalin junkies jumping off small cliffs on two wheels.
While we do offer some products for use which span across multiple disciplines, our products with more explicit use recommendations are grouped into 3 categories:
XCX for cross country or gravel riding. Mostly appropriate for hardtails to 120mm travel FS bikes.
TRS for trail riding. Aggressive hardtails to 140mm lightweight FS bikes.
LG1 for all-mountain, enduro, DH and freeride. 140mm and up.
Base, Plus and Race are simply our designators for the quality level of the product. This is the good, better, best proposition.
Base = Good
Plus = Better
Race = Best
Take our wheels as an example:
LG1 DH is our entry level OEM only DH offering with a lower end alloy rim, straight gauge spokes and brass nipples.
LG1 DH Plus is our mid level wheel with a high end alloy rim, butted spokes and alloy nipples.
LG1 DH Race is our flagship wheelset using a carbon rim, butted spokes and alloy nipples.
or our TRS and LG1 cranks:
TRS/LG1 cranks use lower end alloy arms and a heavier 24mm steel spindle
TRS/LG1 Plus cranks use stronger and lighter high-end alloy arms combined with a 30mm alloy spindle to further add stiffness and save weight.
TRS/LG1 Race cranks use carbon arms and 30mm alloy spindle for the ultimate in strength and performance.
Click here to view the full article »
/hc/en-us/articles/4423536199579-XCX-TRS-and-LG1-Base-Plus-and-Race-What-does-all-that-mean-
What does TRS stand for?
TRS stands for "TRail Security".
In the early days of e.thirteen, "security" was used as the brand name for chainguides, as in securing your chain to your bike.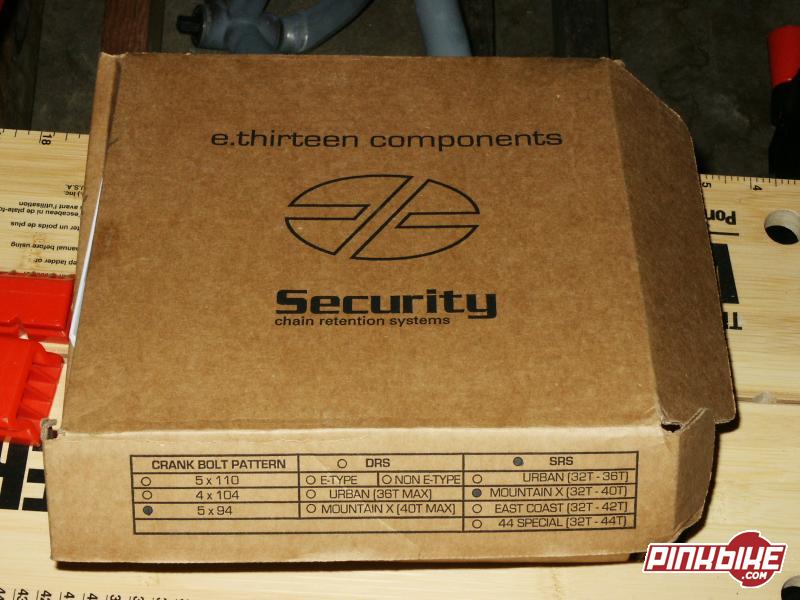 When we branched out from DH into products aimed at trail bikes, Trail Security was shortened into a three-letter pseudo-acronym, TRS.
Click here to view the full article »
/hc/en-us/articles/360045977771-What-does-TRS-stand-for-
What does LG1 stand for?
LG1 stands for "Light Guide 1", and was the name for e*thirteen's first direct mount bashguard chainguide, launched in 2006.
In fact when the LG1 launched, it didn't have a bashguard at all, it offered super-light chain retention without impact protection. The bashguard, or taco was added the following year.
The guide was a lightweight descendant of the original SRS guide, and little known fact, the taco bashguard you could add on was actually machined out of a Supercharger bashguard.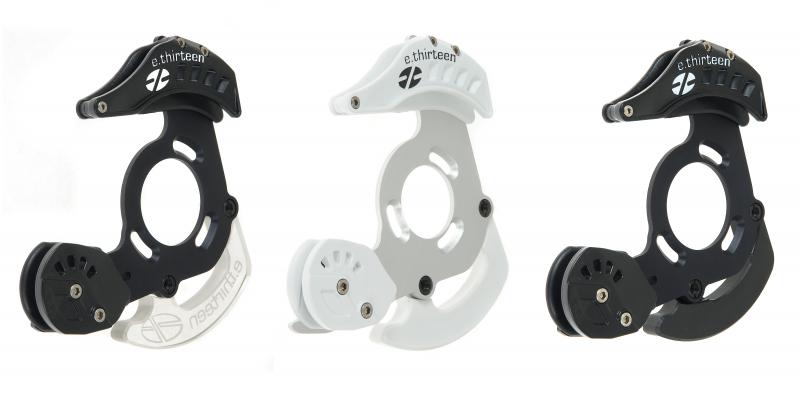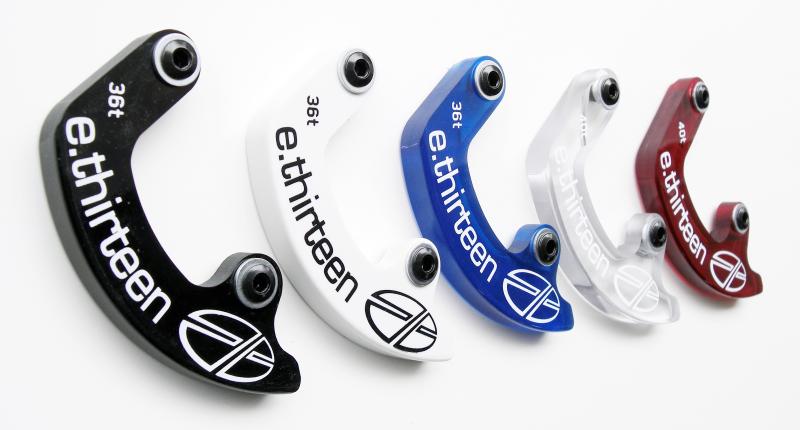 Click here to view the full article »
/hc/en-us/articles/360045947531-What-does-LG1-stand-for-