As of this writing, SRAM's transmission drivetrain is new to the market, so we have not yet exhaustively tested the new T-Type® chain with e*thirteen chainrings.
Still, we have been able to perform some preliminary fit-up and testing, and here's what we know so far!
Rule of Thumb
e*thirteen chainrings with our latest M4 tooth shape are compatible with T-Type chains. This includes Helix Race Direct mount and 3-bolt rings. New Helix Race e*spec chainrings and 4X107 Flattop compatible rings, launching later in 2023, will be compatible.
Older rings with M3 tooth profiles are not compatible. Helix Plus and Helix Steel direct mount rings are also not compatible.
e*thirteen Helix R direct mount and 3-bolt chainrings: Compatible ✅
e*thirteen UL direct mount chainrings: Not Compatible ❌
e*thirteen SL Guidering direct mount chainrings: Not Compatible ❌
e*thirteen e*spec direct mount chainrings (Forged, 5 arm model): Not Compatible❌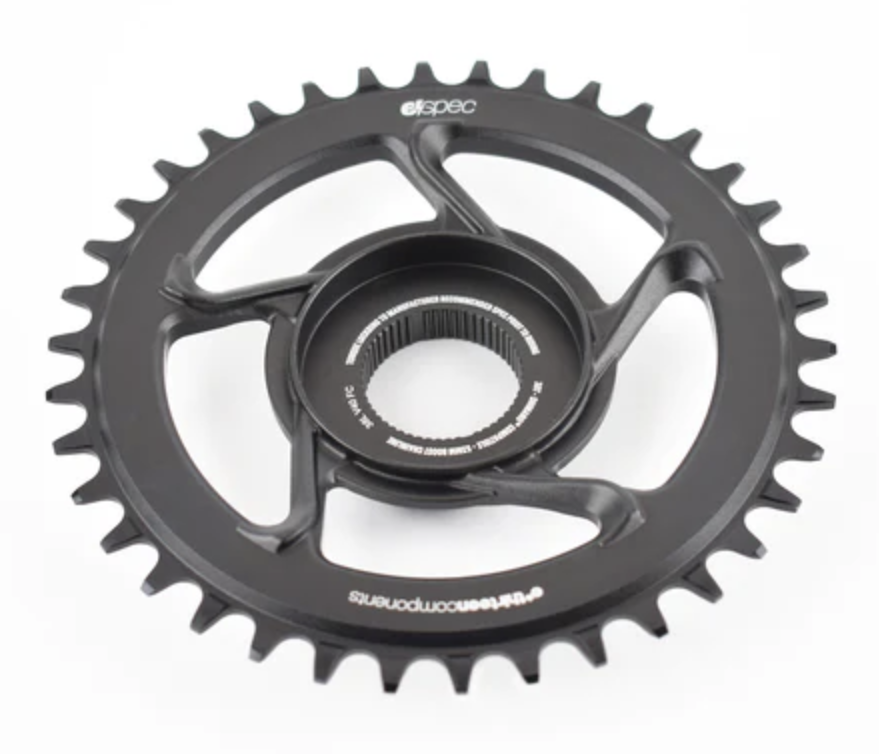 (Bosch ring shown for example)