What are the two styles of height adjustment available for the Vario?
Two styles of Vario Infinite adjustment bushings have been produced, and are pictured here: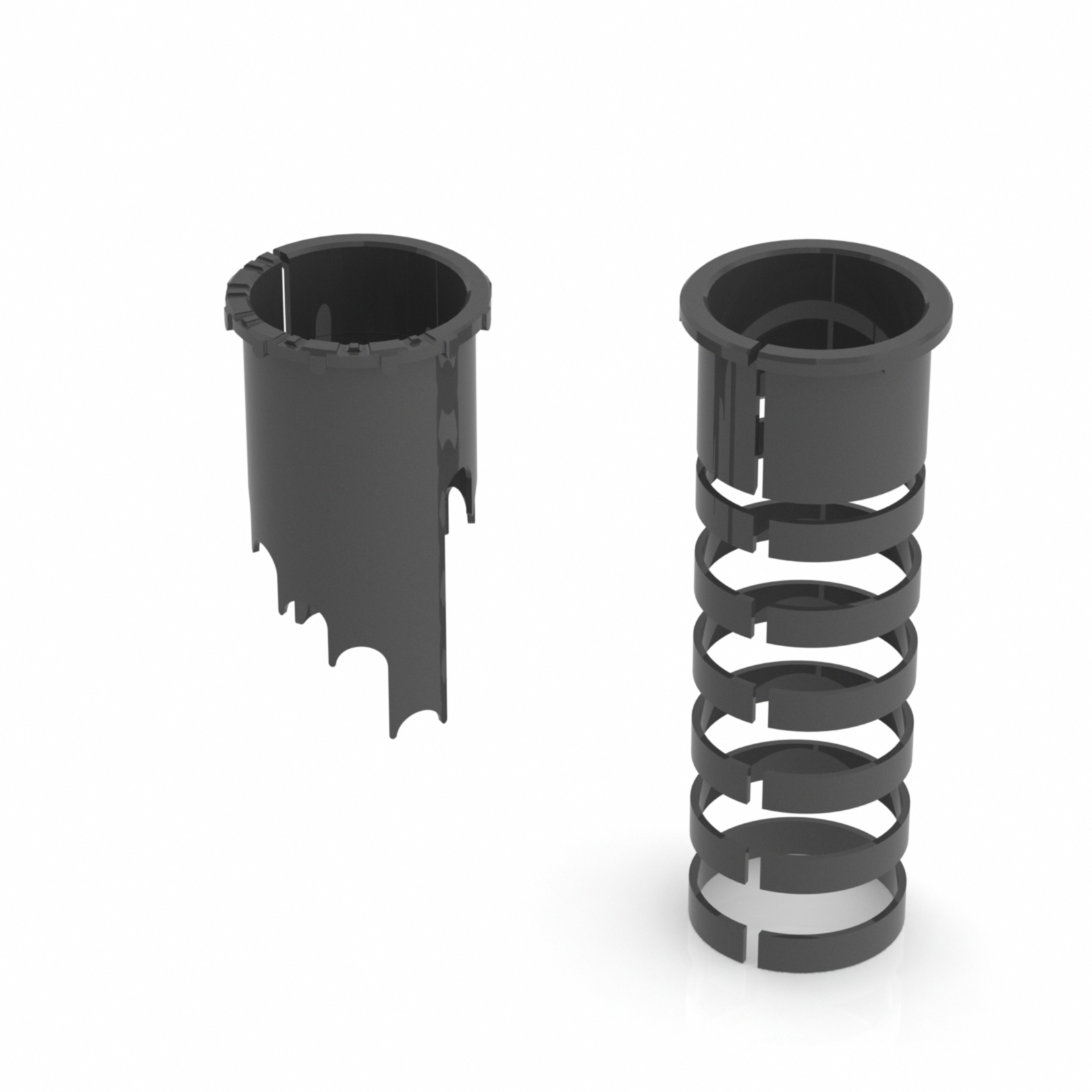 The original bushing pictured on the left allows height adjustment to be made by rotating the bushing such that the brass keys in the seatpost land on different "steps" to adjust the extended height of the seatpost. This bushing came in early production versions of the Vario and is available for purchase in the Vario Refresh Kit - SPS20-103
The new, current bushing pictured on the right allow the extended height of the seatpost to be adjusted by adding or subtracting 5mm rings below the main bushing. This is the bushing which comes delivered stock in seatposts produced in late 2021 to current.
Why did e*thirteen release a second adjustment method for the Vario seatpost?
While we always endeavor to develop and product novel products for our brand, sometimes another company beats you to the punch with a concept. In the case of our original Vario stepped bushing, we discovered after launching the product that another company had developed a nearly identical concept unbeknownst to us. As such, we have updated our design in consideration of their invention!