Fit issues due to out of spec drivers
The XD™️ Freehub body standard was developed by SRAM™️ for wide range cassette applications. Every manufacturing making XD™️ freehubs must license the standard from SRAM™️ and agree to following the design specifications.
We design our cassettes specifically to the XD™️ standard and an in-spec XD™️ driver is critical for proper install and clamp force to retain the cassette on the driver.
We have found some cases of undersized and out-of-spec XD™️ drivers on the market. Undersize drivers can reduce the critical clamping function of alloy cassette sections and result in looser than ideal fit; or other out-of-spec features can prevent the alloy section from fully seating on the driver. This can result in the poor shifting performance and a slight side to side movement of the entire cassette assembly which is be seen at the largest cog when backpedaling.
Some out-of-spec drivers are obvious (Hope Technologies™️), while others require digital calipers to identify the issue. TRS, XCX and Helix cassettes come with 3 different thickness shims in the box which can be used for properly fitting e*thirteen cassettes to undersized drivers. If missing, please contact your local distributor or e*thirteen directly and we will supply one free of charge.
Hope Drivers
Hope XD drivers are undersized at the clamp location and not technically in the XD standard spec.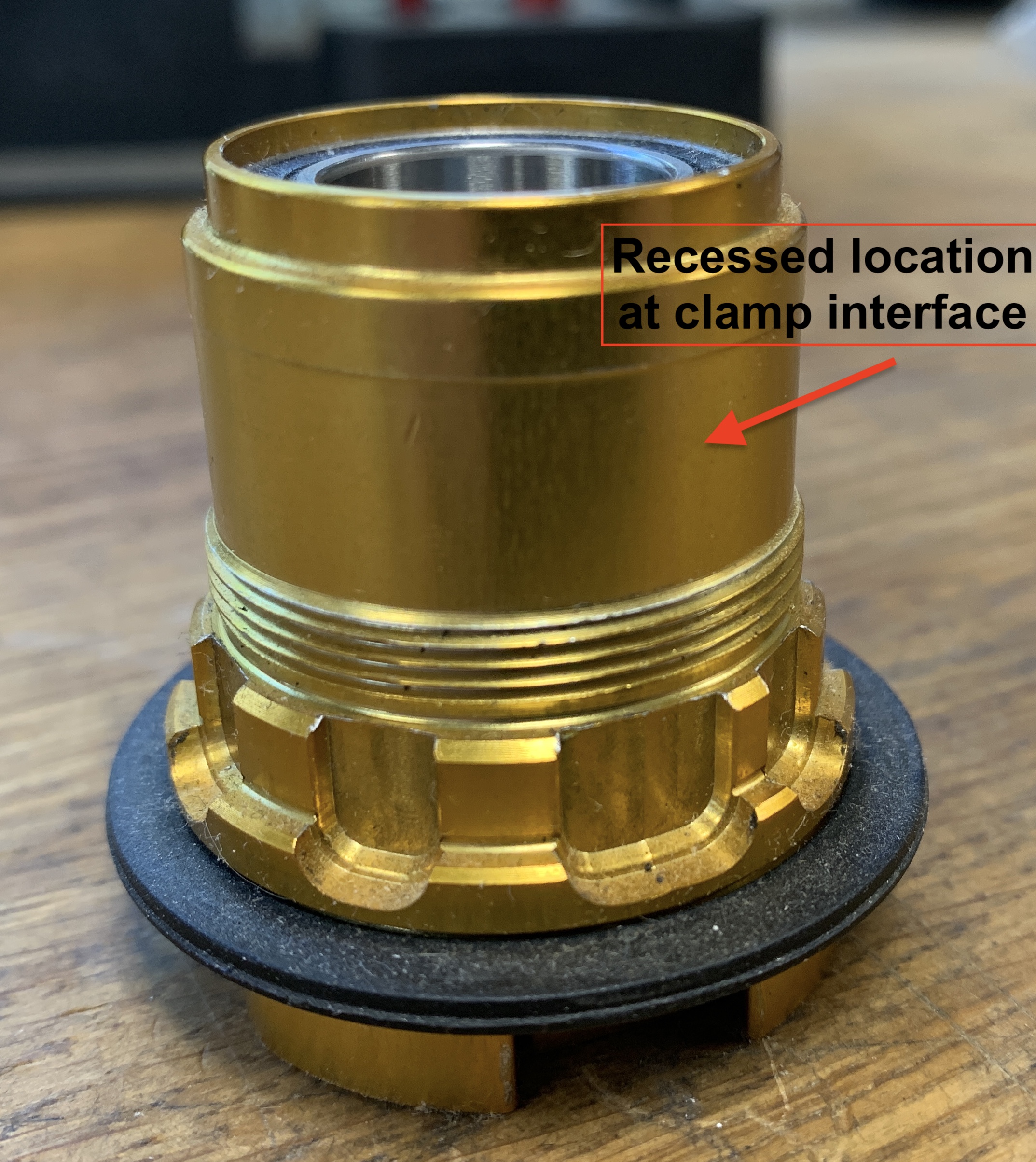 Due to this, a shim is required to ensure the cassette clamp functions properly. Please see the cassette section of our support site for install instructions.
Other out-of-spec drivers
Other out of spec drivers are not as obvious and require a measurement to identify the issue. Critical dimensions are shown below and measurement #1 is the most common culprit. In some cases, the thinnest shim can be used to address the undersized driver and cassette fit, however in some cases the only option is to replace with an XD™️ driver which is within the specifications of the XD driver standard.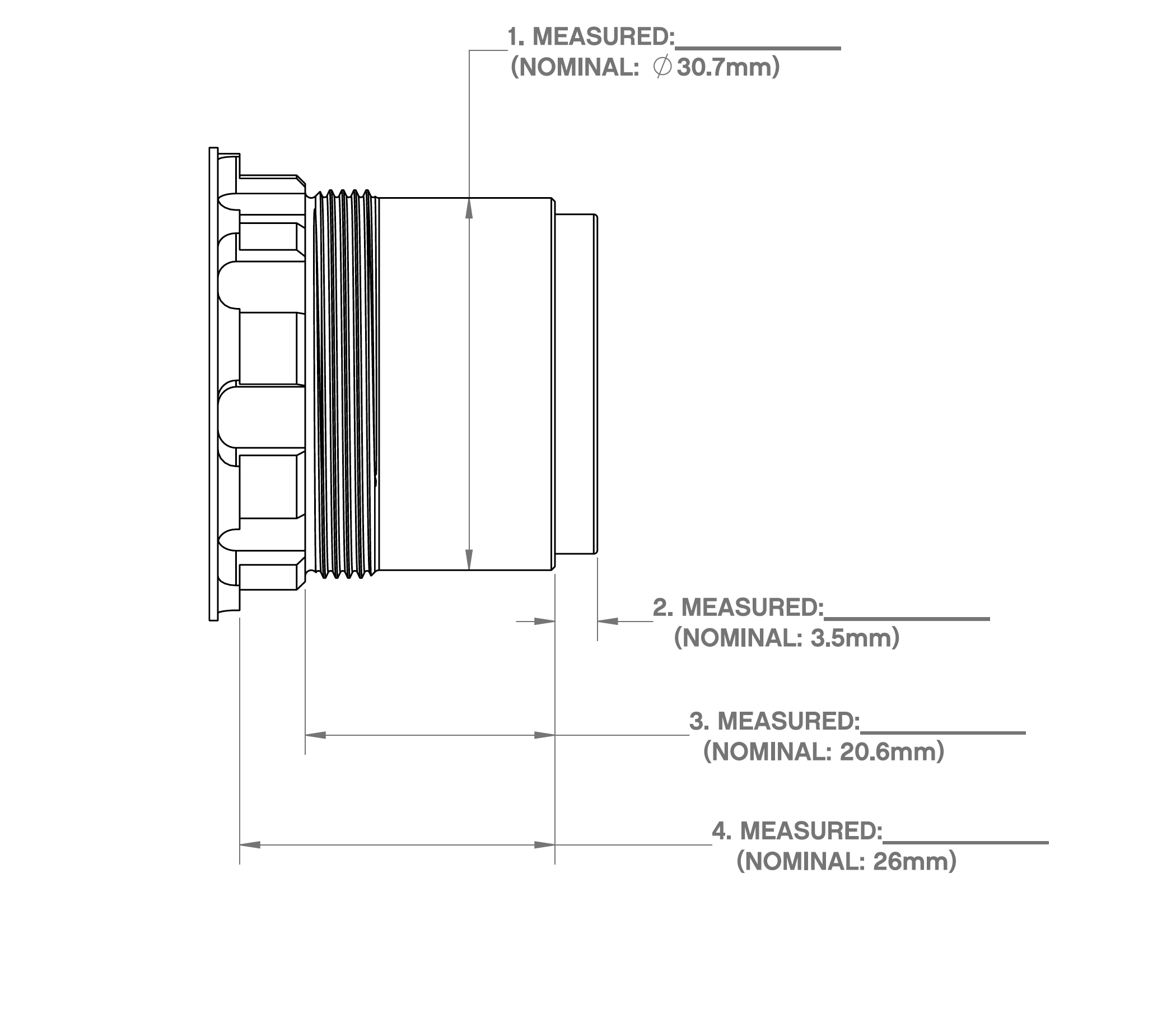 Other hub compatibility considerations
Chris King™️ needle bearing freehub bodies: Chris King does not recommend pinch clamp style cassettes to be used on their freehub bodies which use needle bearings in the freehub body/axle interface.