Product date code: an alpha-numeric code found on your product that indicates the year and week in which your product was made.
In addition to a date code, many products will have a version code and/or serial number.
Just send us everything you see, or better yet, take a picture of the appropriate area and send that too!
Location on product:
Carbon Rims - Label under the rim tape : 2 codes, mixed letters and numbers, 11 and 13 digits long
Aluminum Rims - Laser etched under the rim tape
Cassette - Laser etched on the faces of each steel/alloy section at the location where they interface
Cranks - Laser etch or decal on the inward facing surface of each crankarm near the pedal hole
Hubs - on flanges
Wheels - indicate the date code for the damaged part (IE Hub or Rim, for spokes give the hub code)
Seatpost - below max height line on lower tube
Tires - Printed inside the casing
Handlebars - inside edge of the bar
Stem - at the top cap interface location
Chainguide - on the backplate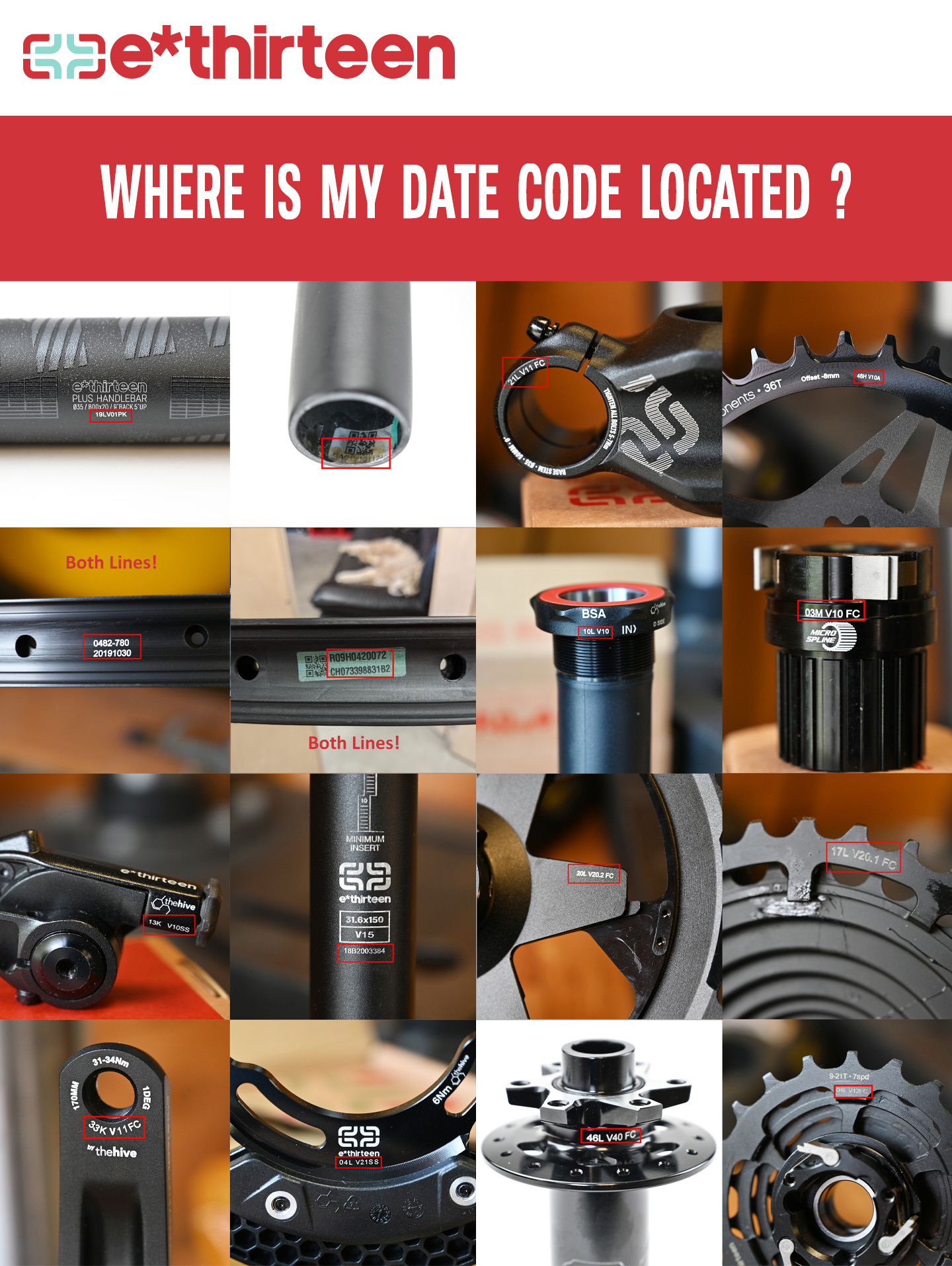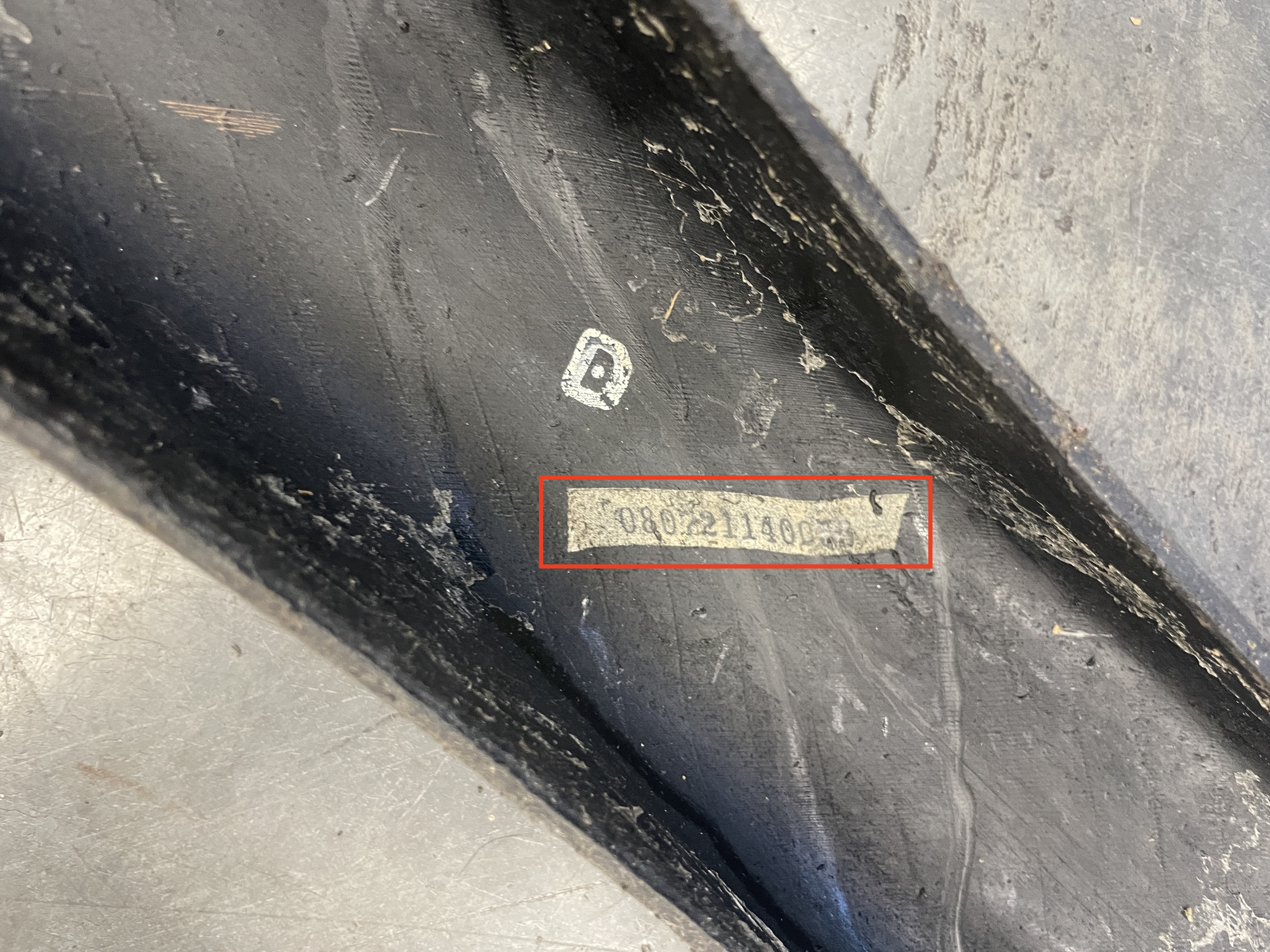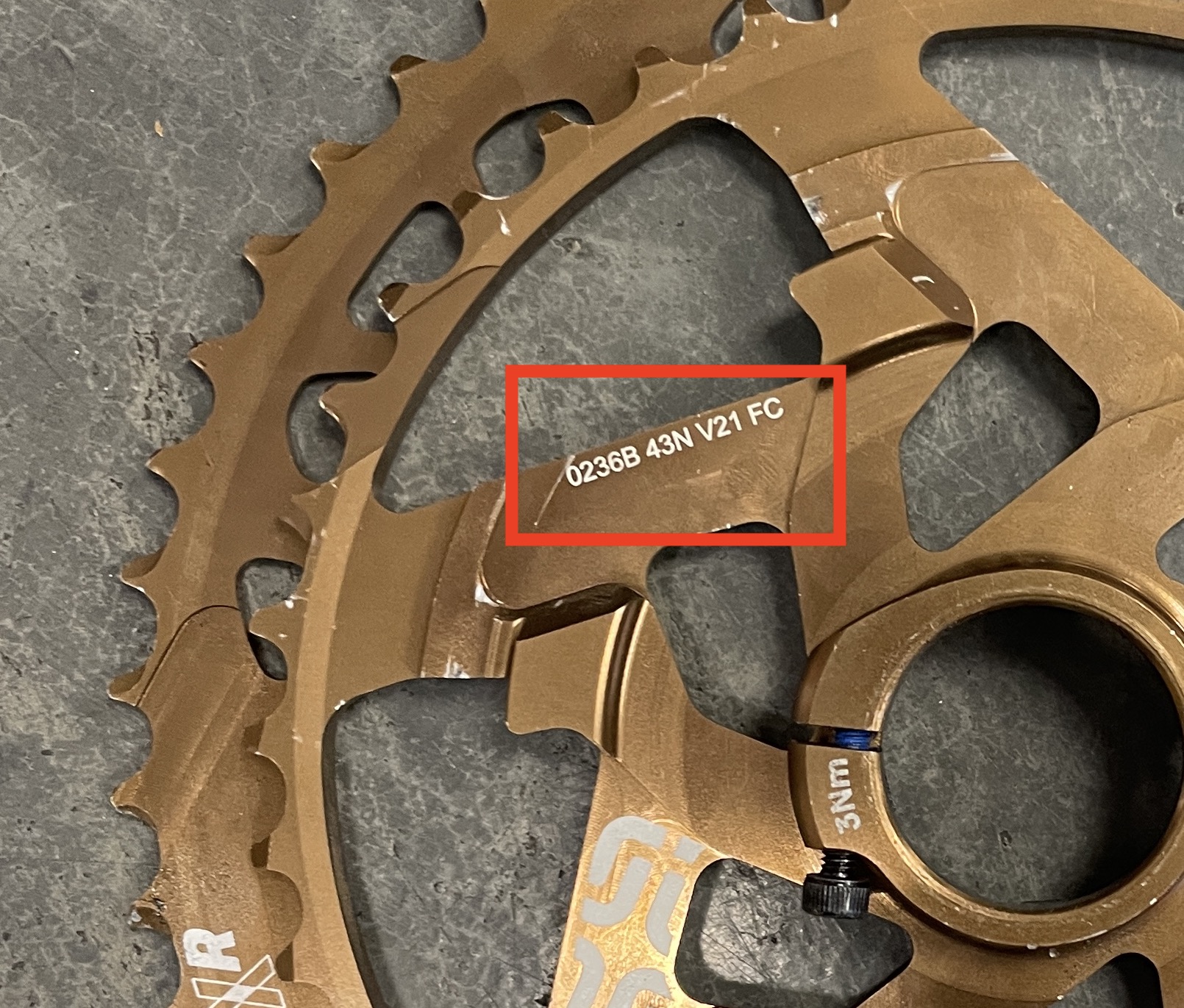 Letter Years:
O: 2022 / N: 2021 / M: 2020 / L: 2019 / K: 2018 / J: 2017 / I: 2016 / H: 2015 / G: 2014 / F: 2013 / E: 2012 / D: 2011 / C: 2010